Exhibition Calendar
22nd Floor Capitol Gallery
Through March 30, 2023
Wild Everglades by Mac Stone
curated by Janeen Mason, Lighthouse ArtCenter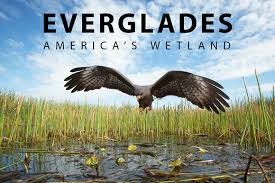 The Hunt, photograph on canvas, 36" x 24"
Artist's Statement:
This body of work, called Wild Everglades, is inspired by Marjory Stoneman Douglas who in 1947 said, "There are no other Everglades in the world.  They are one of the unique regions of the earth, remote, never wholly known: 'Seventy years later, the Everglades is not as remote as it once was, but it is certainly unique and never wholly known. We are learning new things about this incredible landscape every year.
The image in this collection titled "The Real Orchid Thief" is a perfect example. It took an entire summer climbing an ancient cypress tree with motion-sensitive cameras to make this image, which upended decades of pollination ecology theory about one of the most famous orchids in the world. It's hard to believe there are still mysteries to unravel and wilderness to explore in a place that today is surrounded by millions of people and top universities. These are the kind of places, however, that draw us in, that inspire and connect us to the real Florida. The images in this collection are an homage to Douglas and her dogged efforts to try and save this magical, expansive and diverse landscape.
Click here to watch Mac Stone's TED talk on photographing the Everglades.
Sponsored in part by the State of Florida, Division of Arts and Culture, the Florida Council on Arts and Culture, the National Endowment for the Arts, TCFMSL Environmental Action Fund of The Community Foundation of Martin - St. Lucie and Lighthouse ArtCenter
Gallery for Innovation and the Arts
Through April 30, 2023
The Moses Roper Project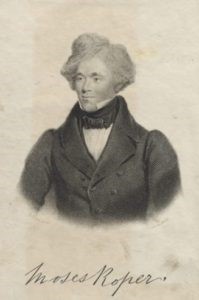 Moses Roper (1815-1891)
Moses Roper was a freedom fighter, author, lecturer, and survivor of slavery who dedicated his life to the abolitionist cause.  Once enslaved as a steward on an Apalachicola steamboat, Roper later became one of the first Black Americans to publish a slave narrative in Britain.  The exhibition will be the first in the world solely dedicated to exploring Roper's life and legacy including his bold journey of survival, perseverance and escape in 1834. An 1840 edition of his book and new interactive digital content will be featured.
This project was developed by Apalachicola Main Street, Inc. in collaboration with Hillside Coalition of Laborers for Apalachicola (H'COLA), Dr. Hannah-Rose Murray, Meredith Deveraux, and Lady Dr. Dhyana Ziegler.
For more information about The Moses Roper Project, please visit https://www.downtownapalachicola.com/resources/mosesroper/.
Museum of Florida History
Opened in 1977, the Museum of Florida History collects, preserves, exhibits, and interprets evidence of past and present cultures in Florida, and promotes knowledge and appreciation of this heritage.
As the state history museum, it focuses on artifacts and eras unique to Florida's development and on roles that Floridians have played in national and global events.
Through exhibits, educational programs, research, and collections, the Museum reflects the ways that people have shaped and reacted to their cultural and natural environments. The newest attraction at the Museum is Phase 2 of the permanent exhibit Forever Changed: La Florida, 1513–1821. Phase 1 of Forever Changed opened in 2012 and featured the time period 1513–1565. The new exhibit explores a dynamic period in history—from the meeting and interaction of native and European cultures to Florida's adoption as a United States territory.
For more information, visit museumoffloridahistory.com

A reproduced portion of a Spanish ship, where visitors can learn about navigation and life at sea in the "Forever Changed" permanent exhibit.
Cabinet Meeting Room
*Until Removed
Photography by Don Browning
The artwork was donated to the Department of State Art Collection in 2007 and commemorated the establishment of a Wading Birds Rookery Sanctuary.