Artist-in-Residence Series
Artist-in-Residence Series

2017 Artists-in-Residence Plena Es at Legacy School of Performing Arts. 
About the Series
The Florida Folklife Program features Florida's outstanding traditional artists in residence in Tallahassee each fall. Residencies consist of free public performances, school presentations and master classes designed to bring folk and traditional arts into the classroom and to broader audiences. Funded in part by the National Endowment for the Arts, the series began in 2012.
In partnership with Mission San Luis, the FSU Center for Music of the Americas and local schools, the series has featured master artists such as Afro-Cuban batá drummer and National Heritage Fellow Ezequiel Torres, Paco & Celia Fonta of Siempre Flamenco, Florida Folk Heritage Award-winning steel pannist Michael Kernahan, Sacred Steel ensemble The Lee Boys, Puerto Rican plena group Plena Es and bomba group Taller Balancé.
Upcoming Residencies
2022 Artist Residency with Harmonic Motion
Free Public Programs:
An Introduction to the Modes and Rhythms of the Near East and Middle East
Wednesday October 26. 2:30-3:30 pm
Florida State University College of Music
Kuersteiner Music Building Room 340
114 N Copeland St, Tallahassee, FL 32304
2022 Artist in Residence Concert
Wednesday October 26. 7:30-8:30 pm
Mission San Luis
2100 W. Tennessee St, Tallahassee FL 32304
About the 2022 Artists-in-Residence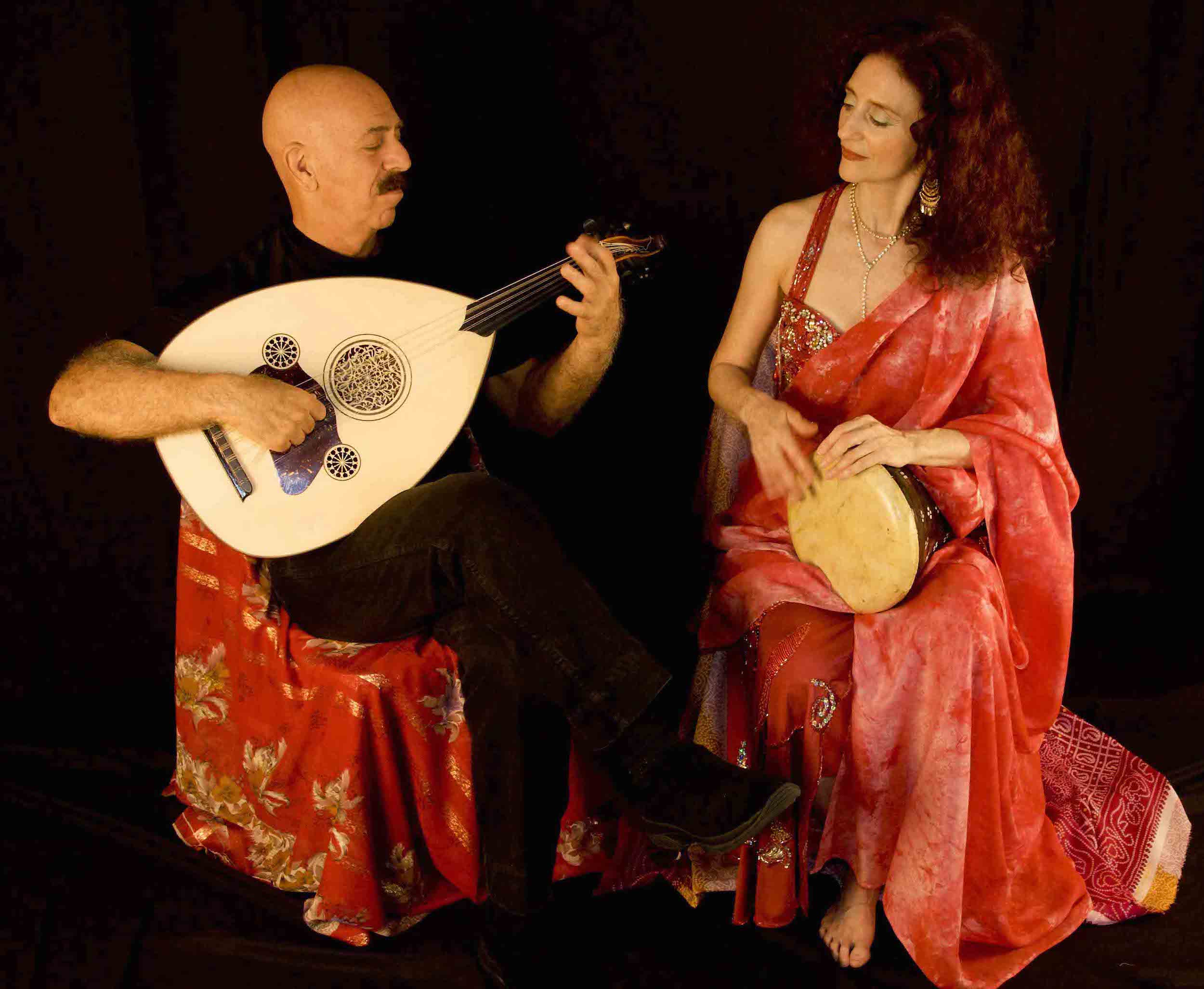 Harmonic Motion is a non-profit arts organization based in south Florida that focuses on cross-cultural music, dance and folkloric projects. Directed by Florida Folklife Heritage Award winning oud player Joe Zeytoonian and internationally renowned dancer and percussionist Myriam Eli, the group produces and participates in workshops and performances of Middle Eastern music and dance including Armenian, Arabic, Sephardic, and Turkish traditions, as well as collaborations with jazz, avant-garde, modern, improvisational, flamenco, Indian, Balkan, African, Afro-Cuban, and other forms. They have performed extensively throughout Florida in addition to touring the United States, Latin America, Turkey, Japan and Europe.
Joe Zeytoonian an oudist, singer, percussionist, and composer, and recipient of the 2000 Florida Folklife Program's Folk Heritage Award. Joe's parents fled Armenia during World War 1 and immigrated to Watertown, Massachusetts, a major hub of the Armenian diaspora, where Jo was born. His father, uncle and brother all played oud, and Joe began playing oud professionally in the early 1980s. He moved to South Florida in 1985 and has been a cornerstone of Miami's Middle Eastern music and dance communities since. Joe has recorded eight studio albums, and additionally has recorded on albums with Gloria Estefan, Shakira, Jon Secada, Ana Gabriel, Azucar Morena, Fred Elias and Abbey Rader.  He has played with Dave Liebman, Kenny Millions, Satoshi Takeishi, Arto Tunçboyaciyan, O. Faruk Tekbilek, Bobby Thomas Jr., and Taksim Band from New York City.
Myriam Eli performs traditional Middle Eastern, Armenian, North African, cross-cultural, and improvisational dance. She additionally plays a variety of Middle Eastern hand drums and percussion instruments. From 1998 to 2006 she served as Middle Eastern percussionist, recording artist, touring musician, Middle Eastern dance teacher, choreographer, and consultant, with pop star Shakira. Ms. Eli has appeared as a percussionist and as choreographer on MTV, Saturday Night Live, The Tonight Show with Jay Leno, The Today Show, and The Rosie O'Donnell Show. She has received awards from the New York based American Academy of Middle Eastern Dance and Florida's Broward County. The Florida Department of State awarded her two Fellowship Grants and selected her as Master Teacher of Middle Eastern dance for the Folklife Apprenticeship Program.
About the Traditions
Joe is a master oud player. The oud is a fretless stringed ancestor of the lute and guitar, traditionally played in Armenia, Turkey, Greece and Arabia.
Myriam is a master of the Danse Orientale, a style of folk dance found in Turkey known for its lively, gymnastic style. It is closely related to Egyptian Raas Baladi, or belly dance.
To Participate
To participate as a partner or featured artist email [email protected].