Victory Bridge - Chattahoochee Main Street
Victory Bridge - Chattahoochee Main Street
Built in 1922 by the Masters and Mullen Construction Company of Cleveland, Ohio at a cost of $1 million. This was the first bridge built across the Apalachicola River for automobile traffic.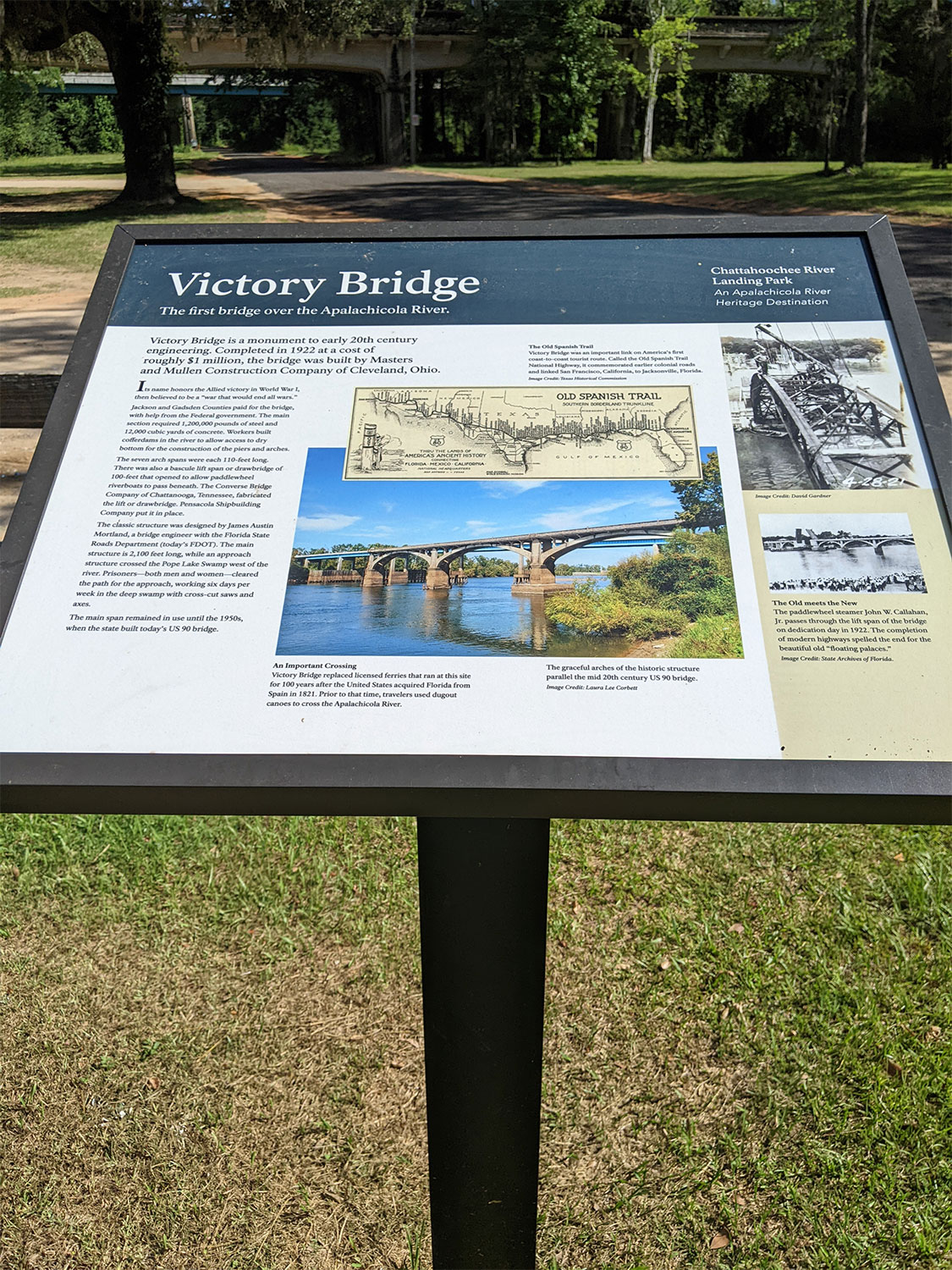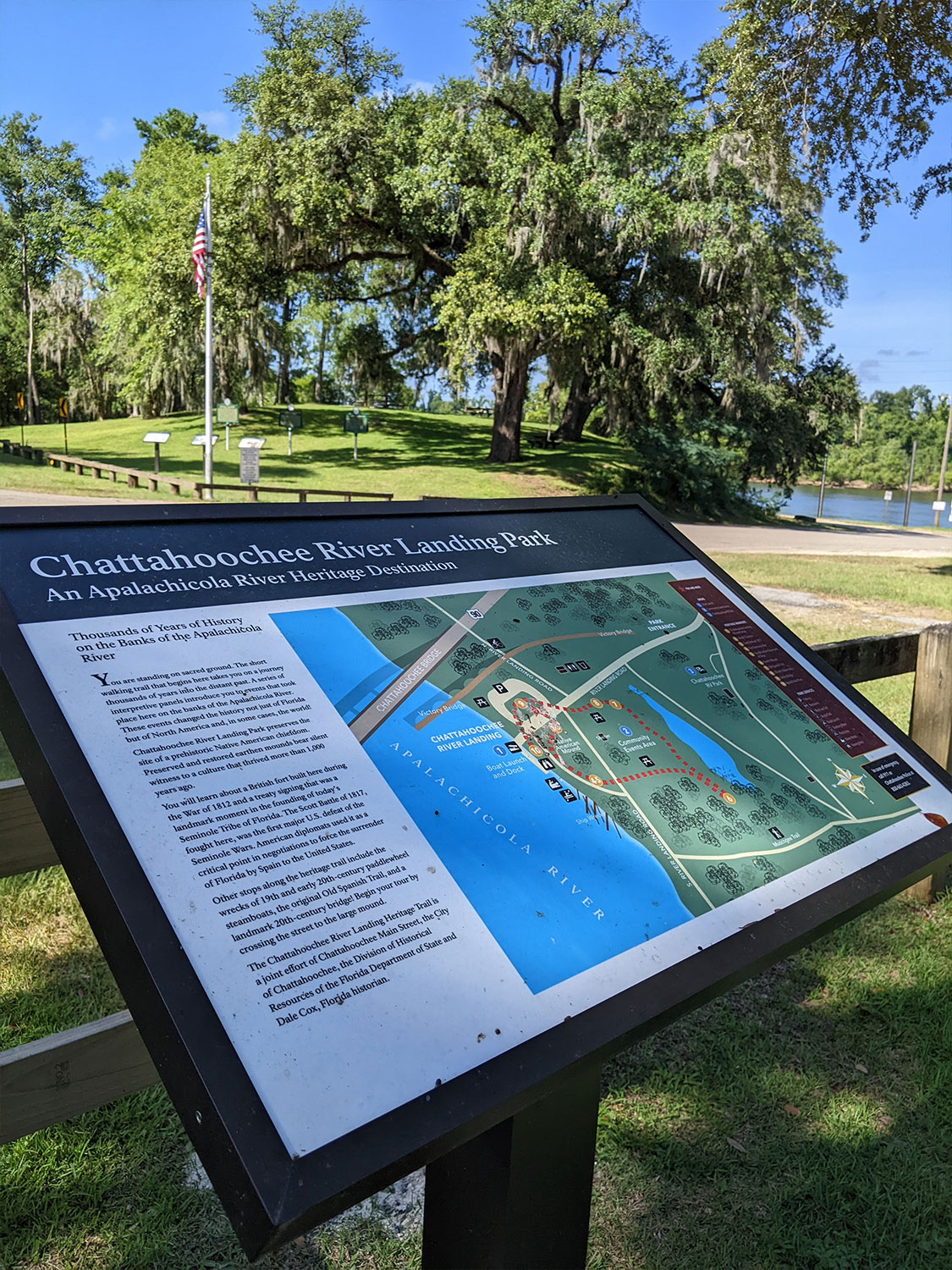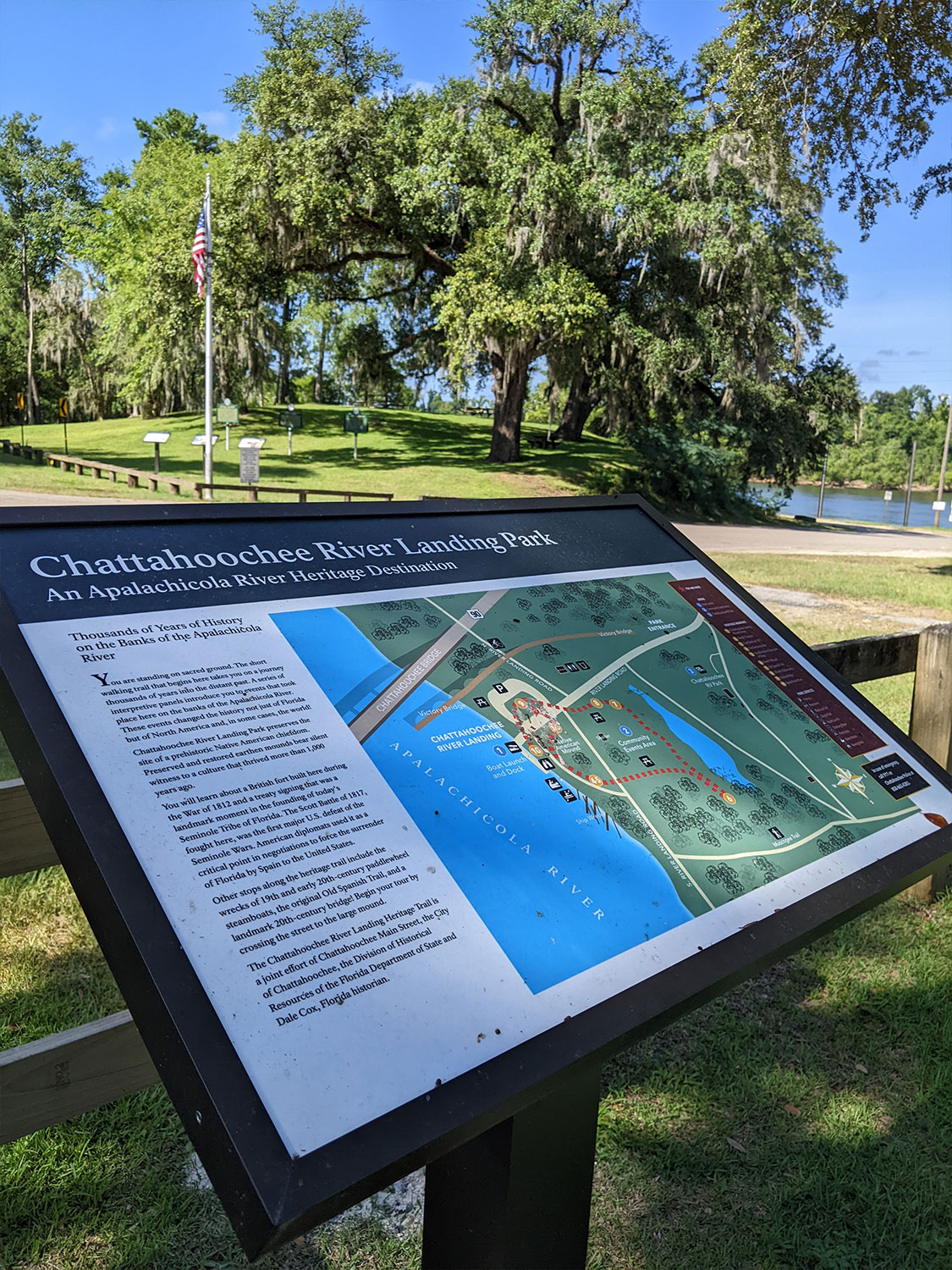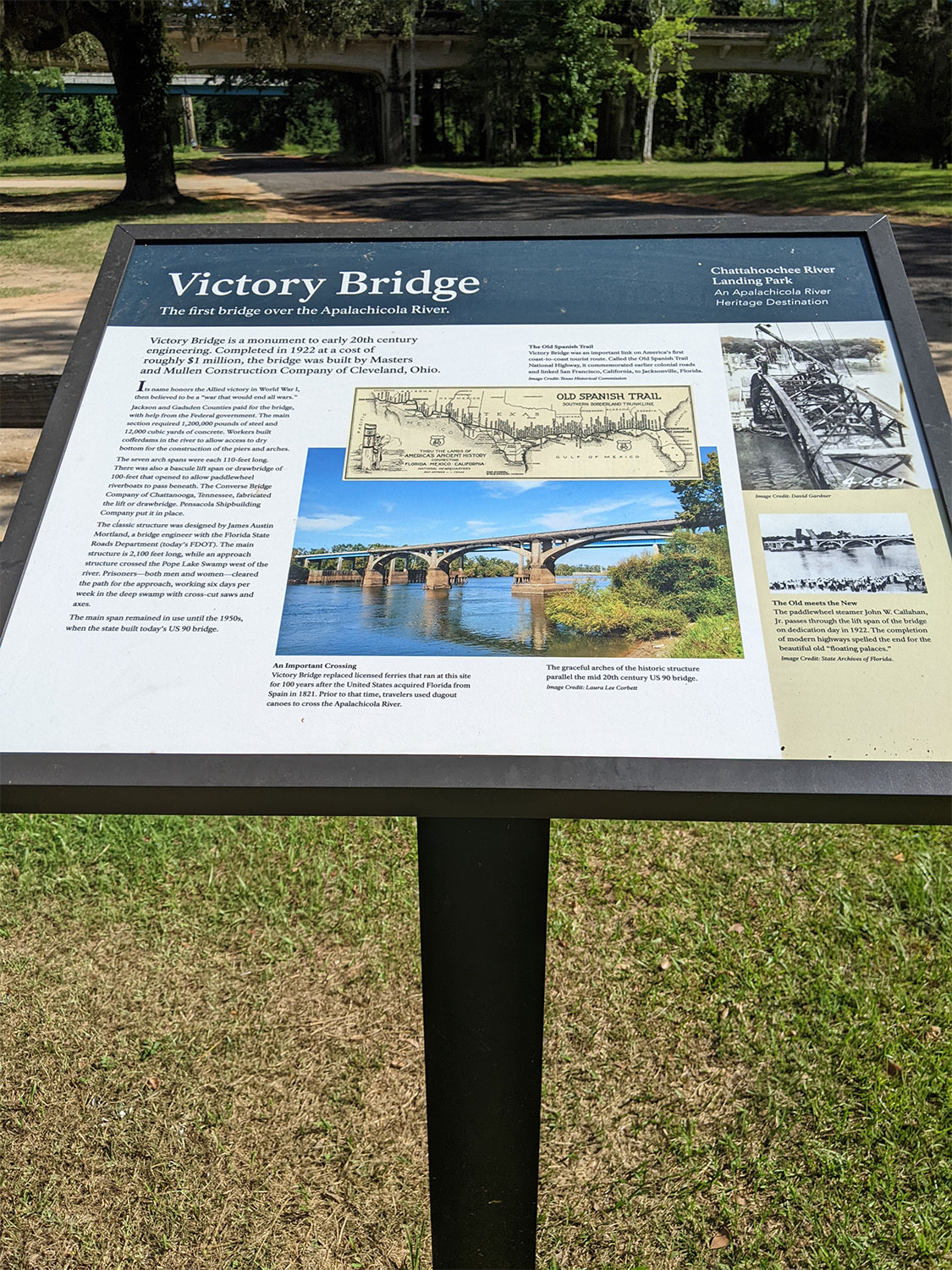 It replaced an earlier cabled ferry that crossed the river. It provided easy access for automobiles to cross the Apalachicola River that were traveling on the recently built Old Spanish Trail. The Old Spanish Trail was the first paved road to traverse the northern part of Florida, running from Jacksonville and St. Augustine to San Diego, California.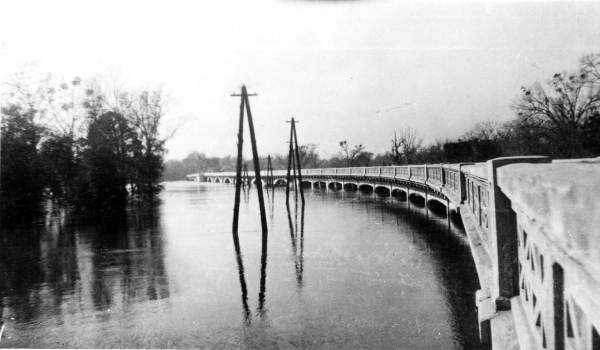 The structure was named the 'Victory Bridge' in honor of the Allied victory of World War I. It was dedicated on July 20, 1922, with the paddlewheel steamship the John W. Callahan being the first vessel to pass through the bascule lift.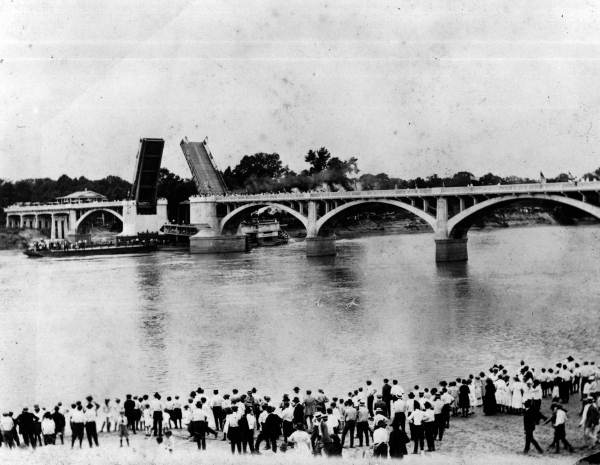 After the Jim Woodruff Dam was built in 1947 there was on longer any need for the drawbridge due to river traffic being being blocked from travel upstream. A medium level bridge was completed in 1996 to replace the deteriorating Victory Bridge. Parts of the Victory Bridge were dismantled and removed. Portions of the bridge remain and are accessible both from the east and west sides.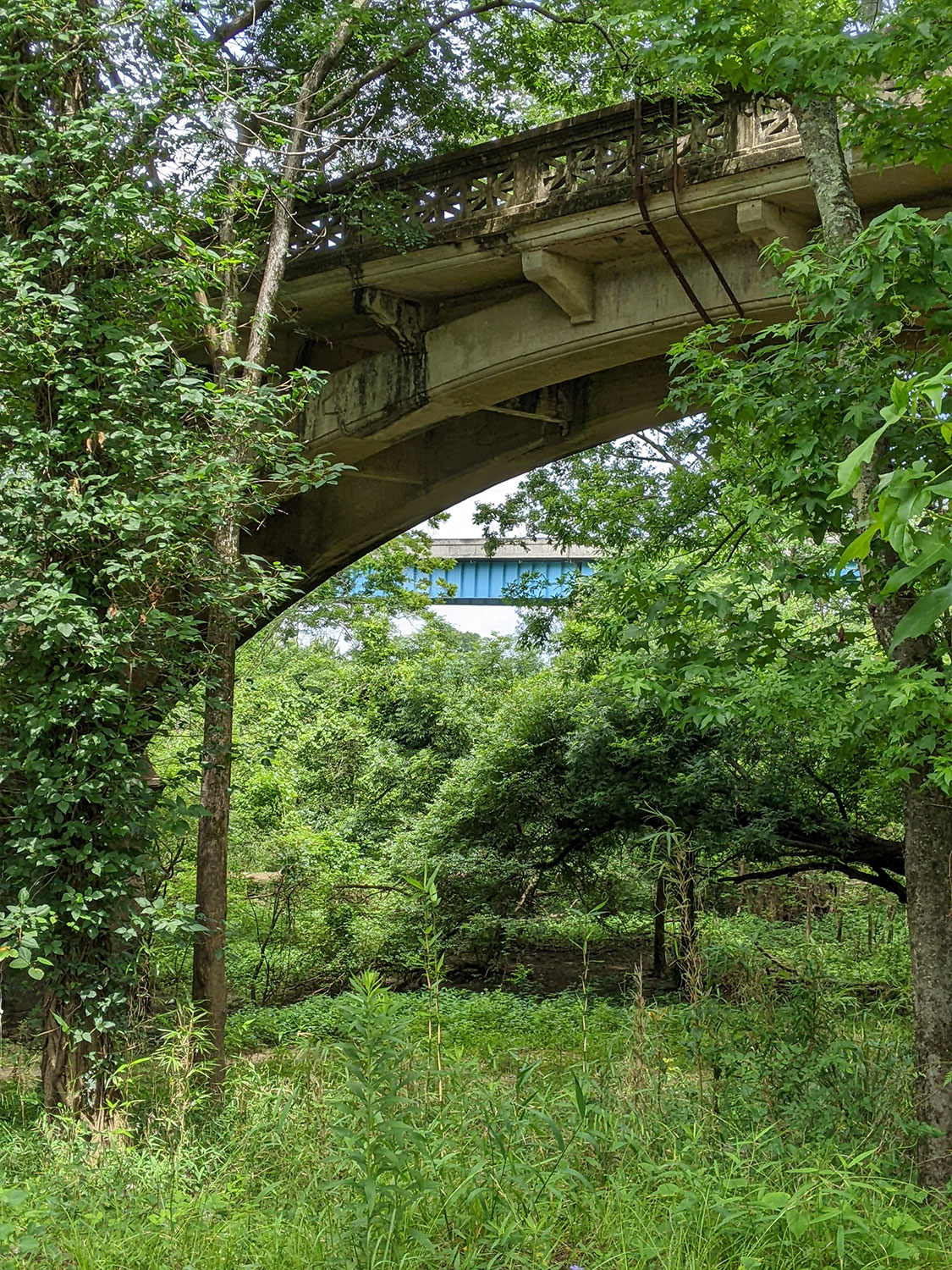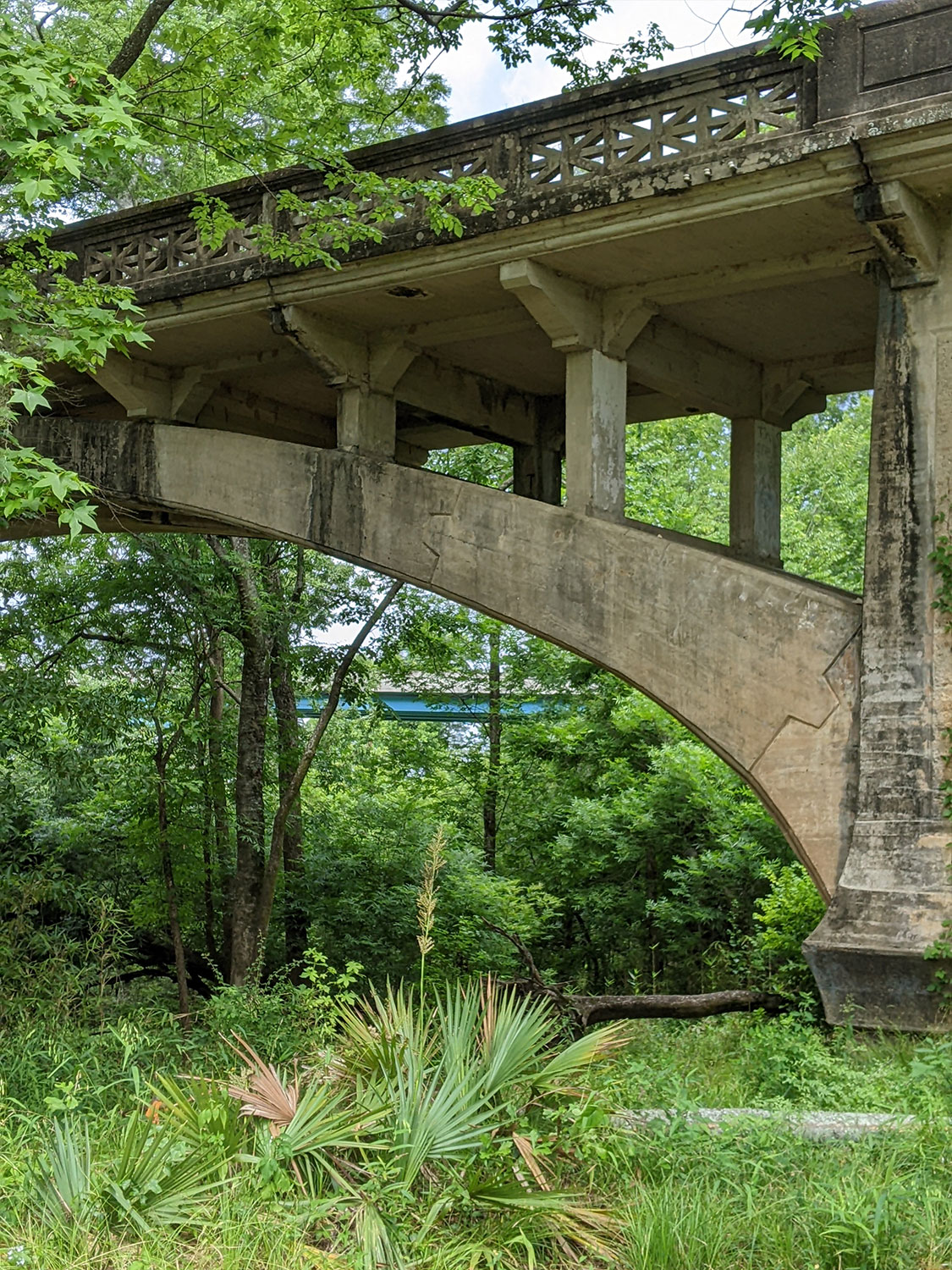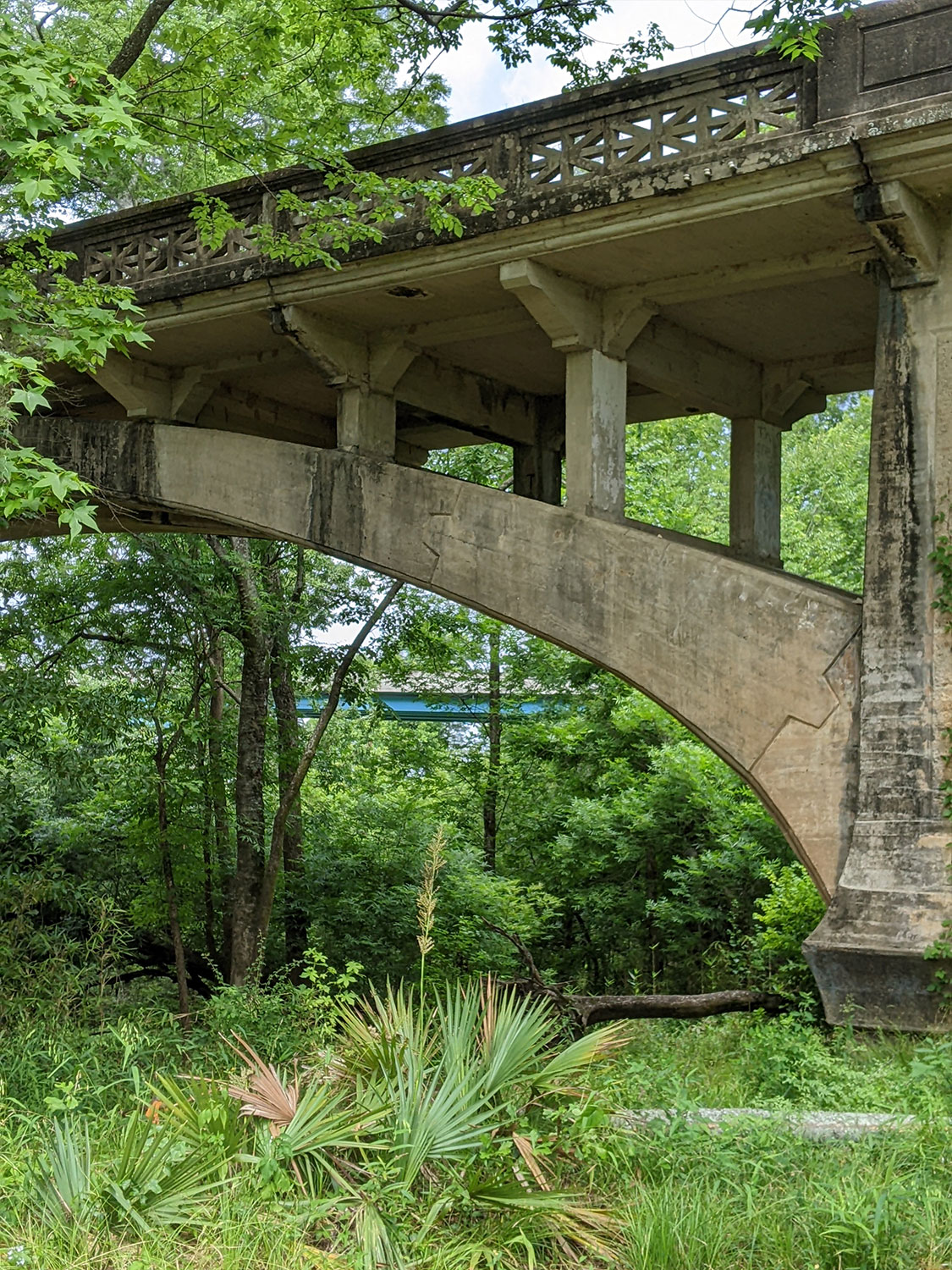 The east side offers some of the best viewing and is easily accessible from the Chattahoochee River Landing Park. This park has ample parking, picnic tables, restrooms and offers opportunities to photograph and view the bridge from a number of angles.
Learn more about Chattahoochee Main Street.