Holiday Book Drive
December 2021 through February 2022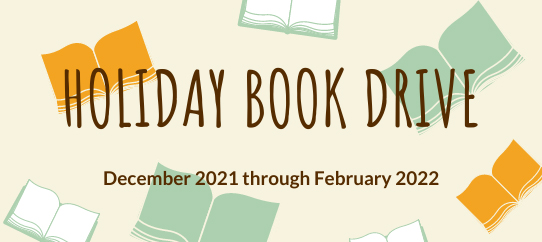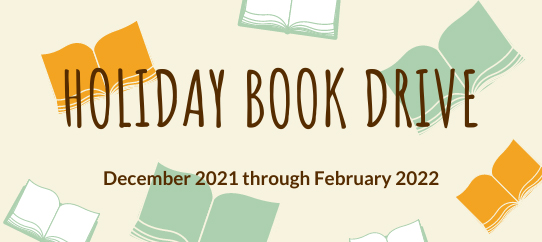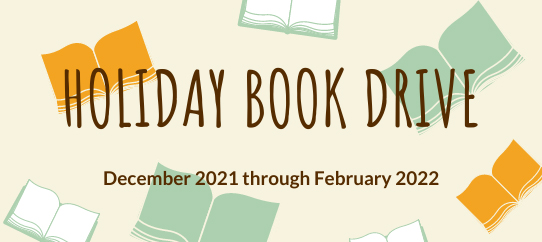 Update
The drive closed on February 28, 2022. 
We collected 5,300 books. 
3,815 books have been allocated to Florida's correctional institutions.
1,485 books have been allocated to libraries operated by the Florida Department of Children and Families. 
Thank you for your donations!  Stay tuned for another drive later in 2022.
Book drive
Share your pre-loved books through donation from December 2021 through February 2022.
The Florida Department of State's Division of Library and Information Services is collaborating with the Florida Department of Corrections and the Florida Department of Children and Families to benefit correctional facility libraries throughout the state and libraries within the Florida State Hospital in Chattahoochee.
When and where
Book donations will be collected via a drop box in the main lobby of the R. A. Gray Building at 500 South Bronough Street, Tallahassee, FL 32399.
Book donations can be dropped off:
Monday through Friday from 9 a.m. to 4:30 p.m.
Saturdays from 10 a.m. to 4:30 p.m.
Sundays from 12 p.m. to 4 p.m.
Contact us
For more information about the book drive, contact the State Library of Florida at 850.245.6682 or [email protected].
Needs
These libraries rely heavily on donated materials for engagement, education and rehabilitation. Give the gift of reading with gently-used items from your personal library.
Topics requested are:
Popular fiction
Science fiction
Western novels
Graphic novels
Young adult novels
Fantasy fiction
Historical fiction
Spanish language titles
Large print titles
Audio books
Introduction to Spanish
Continuing education (ex. GED, GRE, vocational texts)
Cover letters
Interviewing
Investing and business management
Biographies
Travel guides
Drawing techniques
Art and crafts
Animals
Children's literature (3rd—4th grade reading levels)
G to PG-13 rated movies and documentaries
Chess sets and board games
Jigsaw puzzles
Crafting supplies (ex. colored pencils)
Hardback books are accepted, but paperback books are preferred. Your gently-used books can make a positive impact on the lives of Floridians across the state. Donate today!