Library Cooperative Grants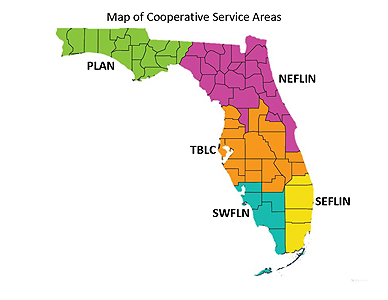 Apply
Review Library Cooperative Grant guidelines and forms.
Report
Midyear Status Report due January 30
Additional documents due September 15
Annual Report due December 1
Annual Statistical Report due December 1
FLIN member libraries
View the list of FLIN member libraries.
Map of cooperative service areas
This map (PDF) shows the five services areas in Florida. 
Contact us
Get in touch with the staff member who can help you with your grant.
Administrative rule change documents
View notices of rule changes along with related documents.