Black History Month
African American women health walking in Coconut Grove, 1969
We've put together some resources from the State Library and the State Archives of Florida to help celebrate Black History Month.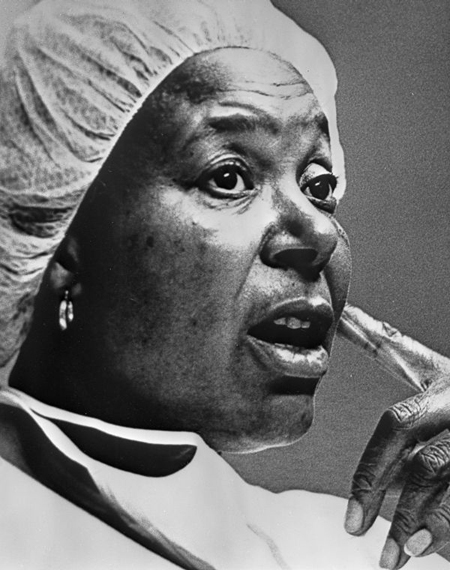 Health reformers
Gladys Nichols Milton, a reformer in women's health, led a legislative fight to recognize midwives as legitimate medical practitioners. She delivered more than 2,000 babies safely, even after her Walton County home and clinic were burned down.
In 1994, she entered the Florida Women's Hall of Fame.
Image on the right is Gladys Nichols Milton, 20th century.
Hospitals and managed care
Review resources about healthcare facilities staffed by African Americans, providing care to African American communities.                                        
Midwifery program
The Florida State Board of Health initiated a midwife training and licensure program to promote maternal and child health and reduce infant mortality.
Books and federal documents from the State Library
Find resources about health, mental health and the racial divide in medicine.  Resources include biographies of African American doctors, memoirs that talk about Black health and wellness and reports from government commissions on healthcare challenges such as diabetes and delivering care to the rural Black elderly.
Other sources
Websites from the Census Bureau, CDC, the Office of Minority Health and more examine the racial disparity in health and mental health in the United States and attempts to address it.